The following DVDs are for sale. I will consider best offers, in fact I welcome them with multiple purchases. Feel free to ask any questions.
Fringe Seasons 1-4: $70 (DVDs are brand new, I just removed the wrapping; season 3 is still factory sealed)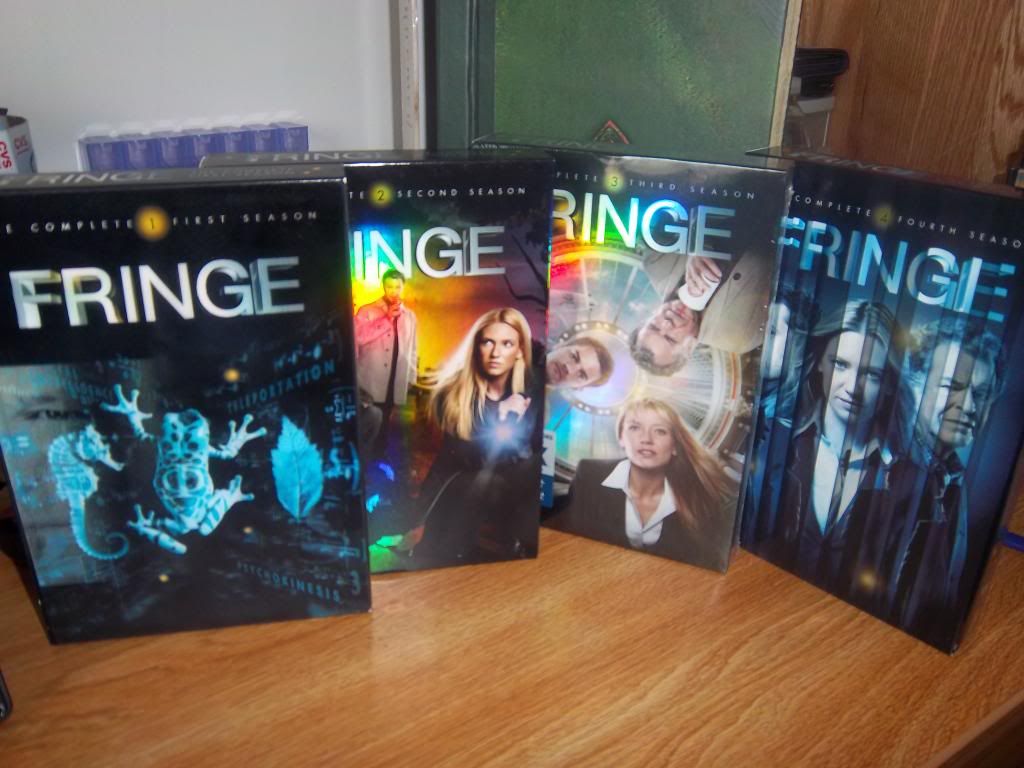 Charmed The Complete Series: $100 (I bought this brand new, opened it and never watched a single disc - though this is one of my most prized possessions I still need money and may as well go to a fan that'll watch it)
The rest of these are DVDs that will probably never sell, but here goes (all are in great, playable condition, some even like new). I'm asking about $5 each (OBO) which includes tracked delivery, buying multiple will of course mean cheaper:
*Girl with the Dragon Tattoo - $10
*Point Pleasant - $10
PayPal only. And as things get sold I'll make a note of what's no longer available.