Nothing huge, but a fun break.
It did start shaky when I pulled the same autograph in the first two packs....But I wound up with 3 auto's, so can't complain.
Mini Box - Ryan, Koufax, Jeter, Rivera, Bench, Chapman, Hernandez, Adrian Gonzalez, Aaron, Cobb
SP's - Doeer, Roberts, Rizzuto, Ruiz, Kinsler
#'d cards:
The Freese is Jersey #'d - 23/99
(For those into that sort of thing)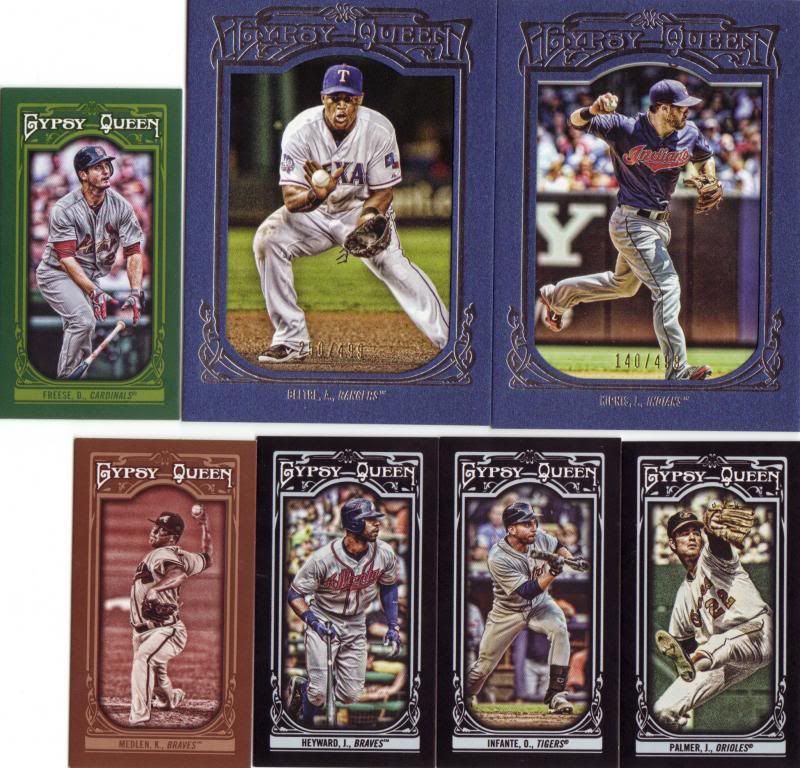 Hits:
Thanks for Looking! If anyone is interested in anything, please lmk.