Thanks for looking. All prices are posted above the scans. Willing to cut deals on these. The more you buy the better i'll do! If you take them all I will do VERY WELL on the price. PM me all interest and I will PM you back a price on more than one. Thanks for looking!
Heidenreich Red Refractor #1/5 -$50
Matt Bashore Red Refractor Auto #2/5-$150
Reymond Fuentes Ref Auto #/500-
SOLD
Randal Grichuk Base Auto -$9
Paul Applebee Gold Refractor #14/50 -$15
J.D. Martin Gold Refractor RC #43/50-$4
Dusty Odenbach Blue Refractor #66/99-$4
Bud Norris Purple Refractor RC-$4
X Fractors: 2 for $5, 4 for $9, 8 for $17
Tobias Streich X-Fractor #025/199-$3
Tobias Streich X-Fractor #026/199-$3
Darrell Ceciliani X-Fractor #046/199-$3
Darin Gorski X-Fractor #043/199-$3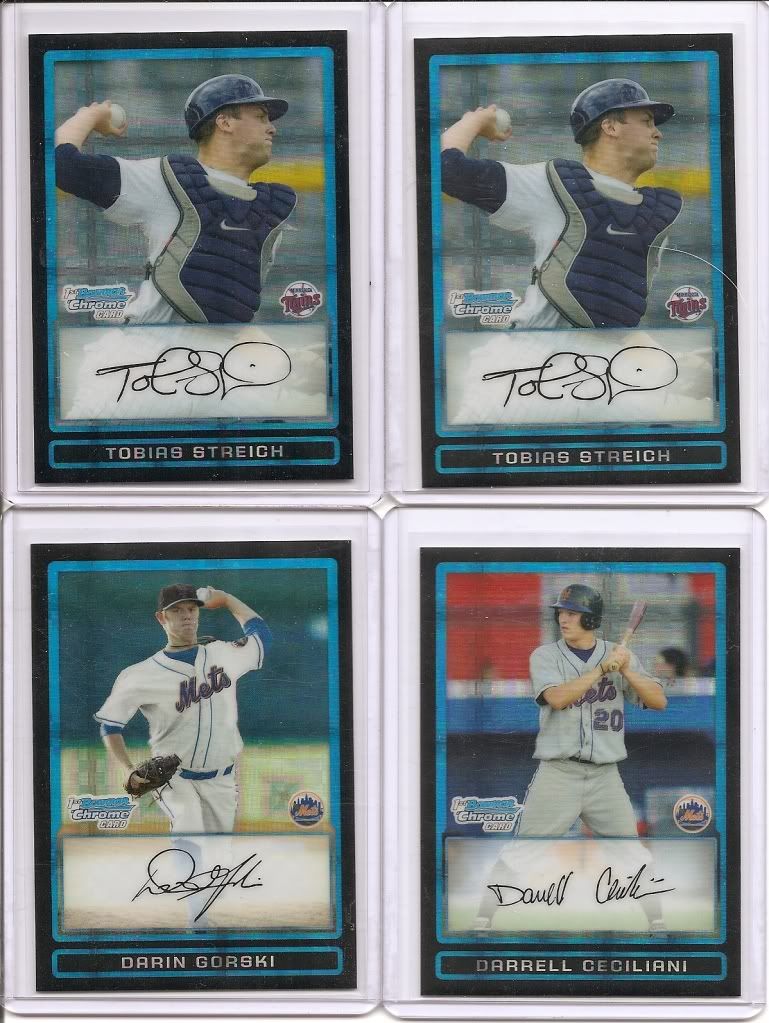 Chris Herrmann X-Fractor #002/199-$3
Benjamin Carlson X-Fractor #126/199-$3
Buddy Baumann X-Fractor #004/199-$3
Brent Leach RC X-Fractor #022/199
All Prospect Refractors below $2, All RC Refractors below $1...will cut deals if you buy more than one ill cut some deals! Just let me know what you want by PM and lets make a deal!