Waited to get a box of the new Anthology. Hit some good PC items in this box, a silhouette and a prizm blue /25.
Here's the hits.
Prizm Pack:
Ryan Johansen
Rc-Brandon Bollig
Blue Prizm /25 Loui Eriksson
[IMG]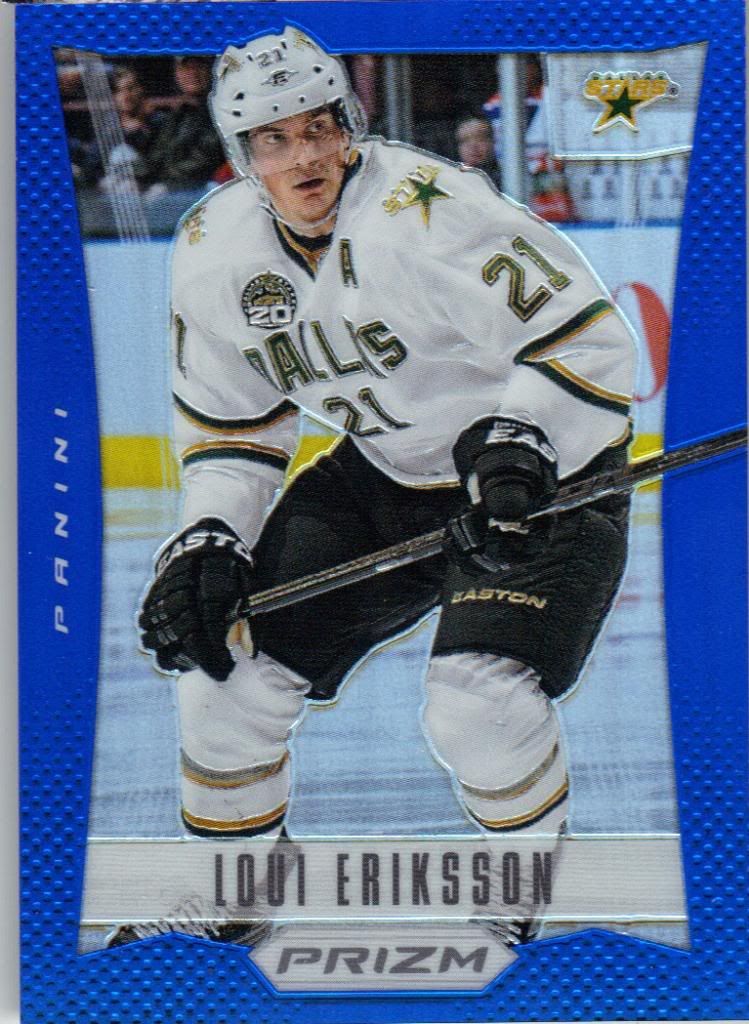 [/IMG]
Inserts:
Contenders Legacies- Cam Neely
Intensity-Jarome Iginla
Die Cut RC /100-Michael Stone
Vezina Contenders-Ryan Miller
Hart Contenders-Corey Perry
Cup Contenders-Sydney Crosby
Jersey/Auto:
Lords of the NHL-Matt Duchene(Purple)
Silhouette-Mike Richards(White)
Game Worn Gear-Mikhail Grabovski(Blue)
Titanium Bronze auto-Derick Brassard(PC)
and the best hit, which goes to the PC. Rookie Treasures patch version /50 of Cody Goloubef
[IMG]
[/IMG]
Very happy with the break, everything is Ft/Fs excpet for the Blue Jackets cards.
Thanks for the look!