Welcome to Blowout's first forum newsletter!
We want to take this opportunity to make you aware of a few new additions to the forum as well as remind everyone of a couple simple rules to help keep the forum running smooth.
New Group Break Host Changes:
There will now be a new member title of "Approved Group Break Host" for some veteran hosts with 10 or more completed breaks. Also, we will now be allowing some approved group break hosts to run their own randoms (live & recorded). These randoms will be for veteran hosts who can screencast the randoms live on ustream. For more details, please view this thread:
http://www.blowoutcards.com/forums/g...ml#post5745684
We are also changing the "Testing Waters Section" to "Join New Group Breaks Here."
So, why not join a group break today?
Join New Group Breaks Here

New additions to the forum:
In the last year or so, we have added sections for vintage cards, comics, and coins & currency. We have also added a sub-forum for large volume case breakers to post detailed synopses of their recent breaks.
Vintage Hobby Talk
ComicBookJunkie Hobby Talk
Coins & Currency Hobby Talk
Multiple Case Breaks
Special message from our mods:
Remember, to report a post or a pm to a mod, just click the
icon (bottom left in a post, top right in a pm). This will send a message to every mod. If you would prefer to contact someone directly,
iluvfish2
and
pskell02
will always try to help whenever they can.
The most commonly reported problems come from the B/S/T sections and include bumping, duplicate threads, and threads without prices. Sometimes threads must be deleted and we understand that this can be frustrating. Please refer to the
B/S/T rules
. We have also created these two threads to help you avoid any difficulties:
http://www.blowoutcards.com/forums/f...fractions.html
http://www.blowoutcards.com/forums/f...d-deleted.html

Fantasy Sports Discussion
We are now allowing fantasy sports discussion in the specific hobby talk areas. We do ask that you keep all actual leagues in the
Fantasy League Section
though.
Thread Highlight:
Are you excited for
2013 Bowman Chrome Baseball
? So are we! We have a great thread in the baseball hobby talk section that is tracking all new signers as they are announced by Topps or on twitter by the actual players. Check out the thread:
http://www.blowoutcards.com/forums/b...st-thread.html
Eduardo Rodriguez shows off his superfractor!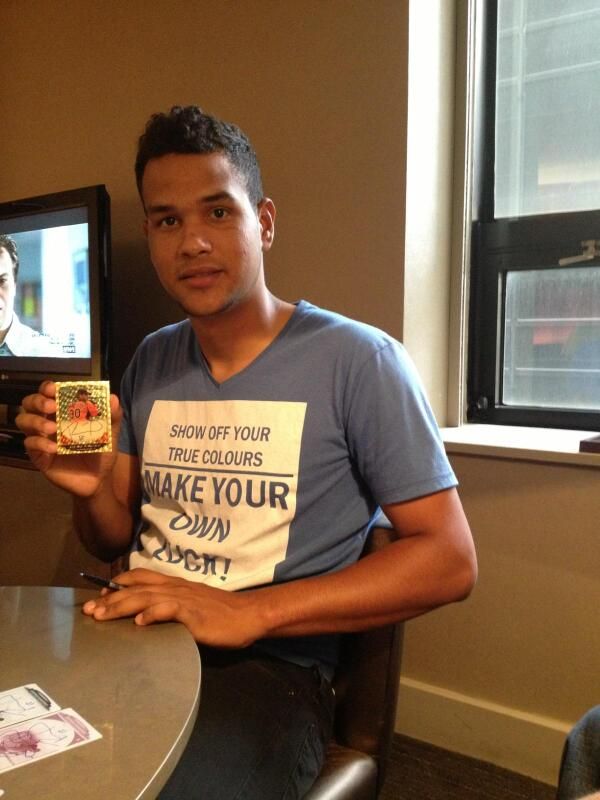 TheFantasticStore, BlowoutTV, and On-Demand Box Breaks
Blowout's retail store, The Fantastic Store, offers on-demand box breaks as well as incredible deals on group breaks.
Checkout the website
The Fantastic Store » Beyond The Box.
and follow them on twitter
@afantasticstore
.
BlowoutTV is run at The Fantastic Store during the day and at
BlowoutTV.com
at night. You can also follow
@blowouttv
on twitter.
By email, to order boxes on-demand during the day
thefantasticstore@blowoutcards.com
or at night
blowouttv@blowoutcards.com
What happens next?
There are a couple new positive changes coming for the B/S/T section. Look for those in the next newsletter!
Also, do you want forum only coupons for the Blowoutcards.com, Fantastic Store, and BlowoutTV? They are coming as well.