Picked up 5 boxes to open for a bit of fun at Memorabilia.
Magenta Plate 668:
Black Plate 692:
Oola Angelina Benedetti Sketch:
Baniss Keeg Russ Maheras Sketch:
Jabba The Hutt Ashleigh Popplewell Sketch (Traded):
Gabe Hernandez Cantina Band Puzzle Panel Sketch:
Bib Fortuna Joe Corroney Sketch: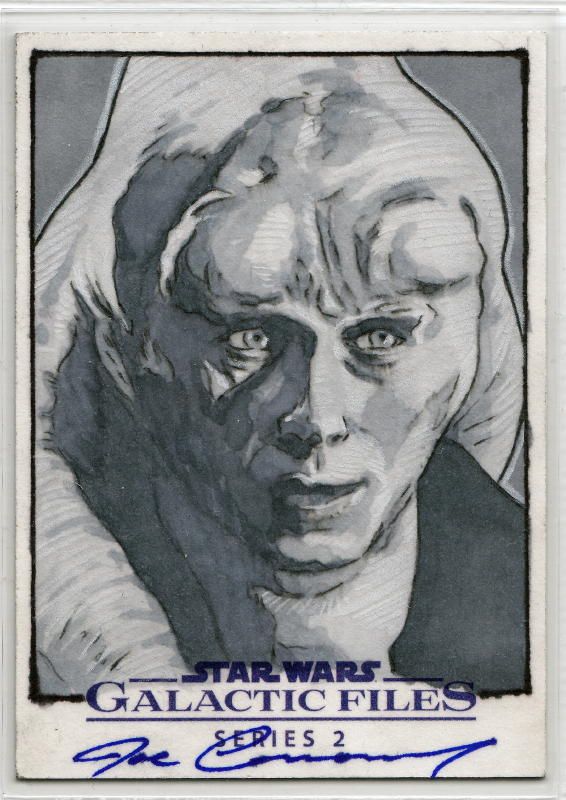 Also found Jodo Kast Gold Parallel, John Ratzenberger Autograph and 6 Red Parallels in the 5 boxes. Good content! I've had entire cases with less value content

Oh, there were 2 plop medallions as well....