God do I love this product, beautiful designs and a checklist loaded with hits! It has definitely reinvigorated my fondness of nascar.
I busted another box today after busting the Danica hot box a week ago. I got some really nice hits today as well including a Dale Sr.!!!
Here they are:
Base /499
Gordon, Martin, Earnhardt Jr., Johnson
Tony Stewart
Jimmie Johnson
Clint Bowyer
Jeff Gordon
Scott Speed
Kurt Busch
Jeff Gordon (Racing's Finest)
SP's
Matt Kenseth /125
Jeff Gordon (Racing's Finest) /125
Brad Keselowski (4th Gear) 09/15!!!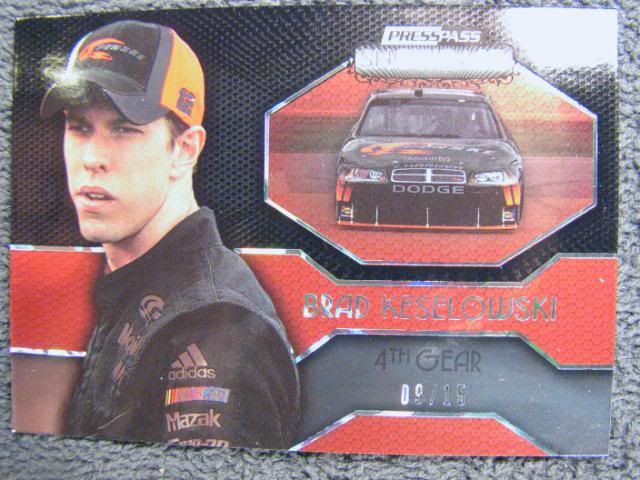 Now the hits...
Card Edwards Elite Exhibit Auto 23/45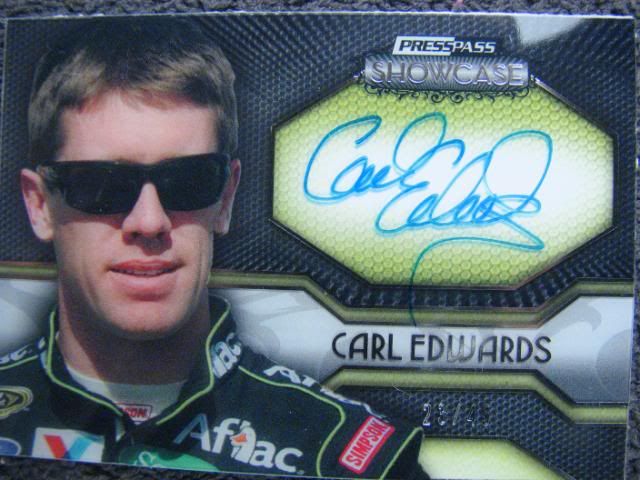 Active Wins Quad Sheet Metal (Gordon, Johnson, Martin, Stewart)
48/99 JIMMIE JOHNSON's Number!!! And check out the Gordon!!!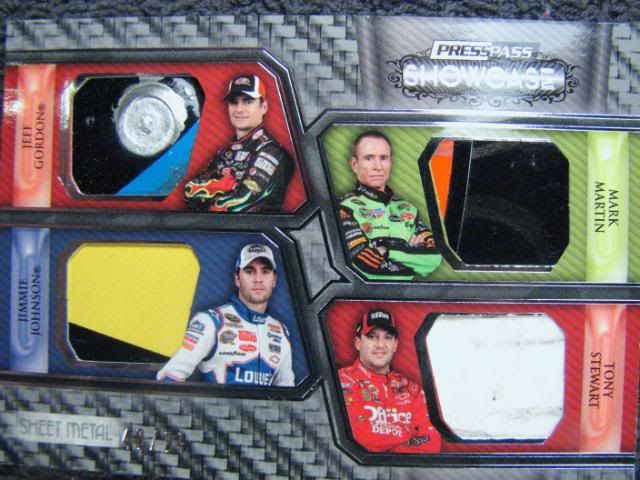 And Finally Dale Earnhardt Sr. Prized Pieces Sheet Metal 07/15