I purchased some boxes from Blowout last week and here are the big pulls in each box:
2008 Donruss elite box:
Romo chain reaction game used!
Vikings Elite Teams game used!
Erik Ainge RC 20/24!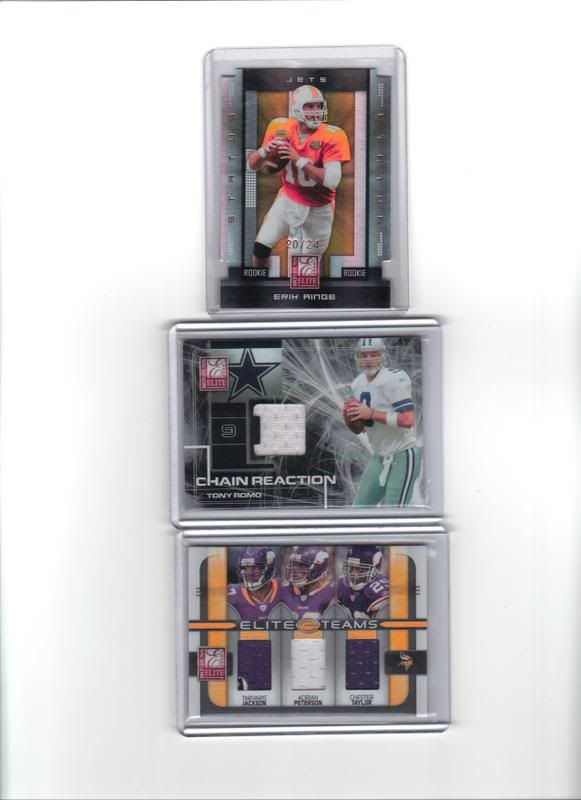 2006 Topps Draft picks box:
Devin Hester Class Marks Auto!
2004 Leaf Certified:
Ben Roethlisberger freshman fabric!
2006 Donruss Elite:
Vince Young RC!